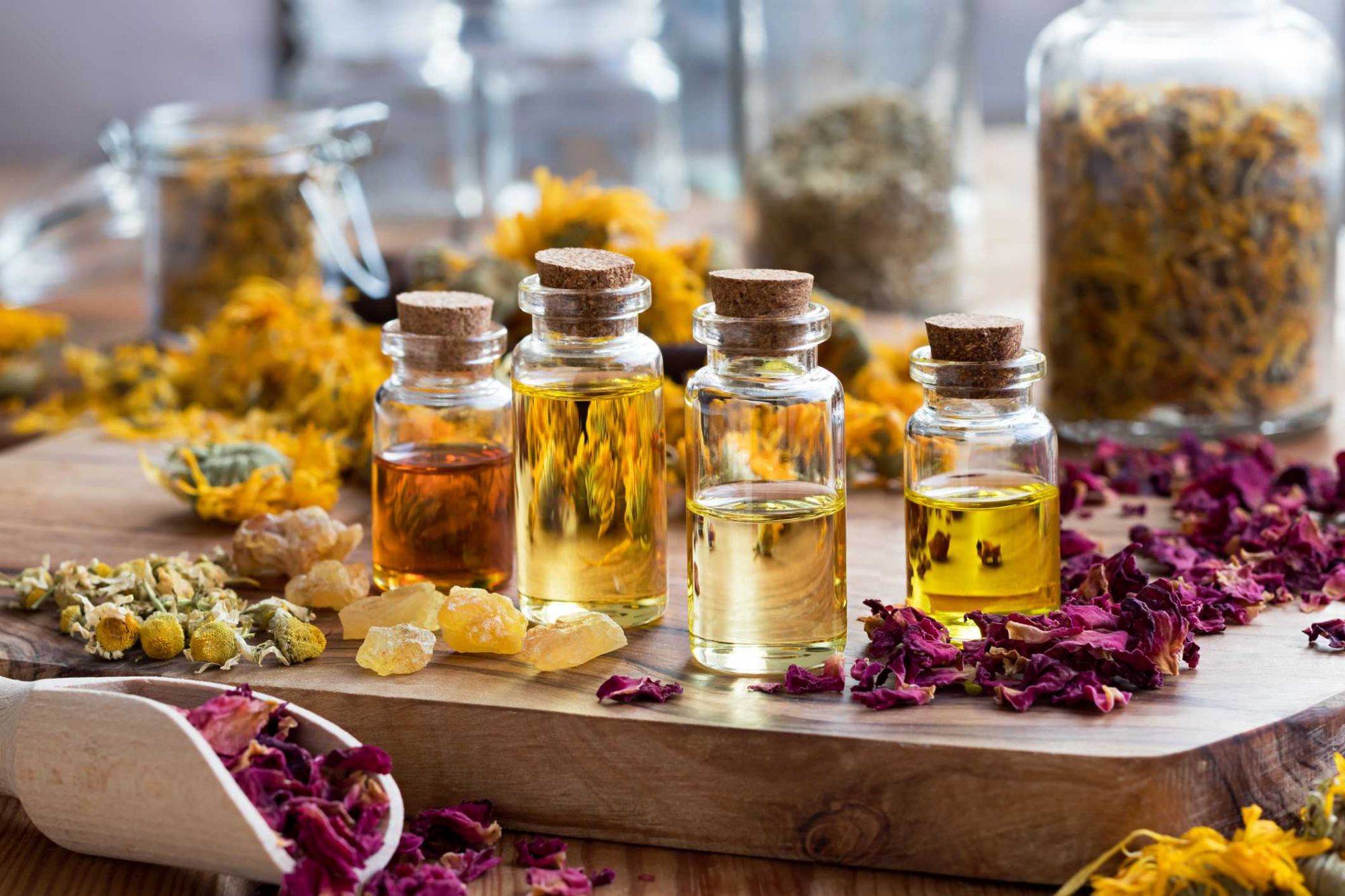 Our Aromatherapy Practitioner Class is idea for those who wish to study the therapeutic use of essential oils, absolutes and hydrosols. This class will take you on a journey of discovery as you learn about the historical origins of aromatherapy right through to the modern day application, research and science behind how and why this amazing holistic therapy works.
Not only will you learn about the fascinating world of aromatherapy, but you will also take an in-depth look at over 70 essential oils and absolutes, 20 carrier oils and 15 hydrosols. You will also find details and recipes on how to make a wide variety of aromatherapy based products for the mind, body, spirit and also for your home!
Once completed, in order to receive your certificate which will then allow you to obtain insurance so that you can practice your new therapy on the public, you will need to submit a selection of case studies (50 case studies to be exact). These case studies will take the place of the final assessment.
After you have completed this class, you will then be able to access our further 'advanced' aromatherapy class - details of which can be found on our Aromatherapy Classes page.
As a final thank you for completing this class, you will also be entitled to set up a Practitioner Account over on the Sons of Asgard website, which will then mean you will receive 10% discount all Aromatherapy Supplies - including essential oils, absolutes, carrier oils, hydrosols, base materials, pre-blends plus all the glass bottles, jars and blending equipment you will ever need!
Please note that this class will qualify you as an Aromatherapy Practitioner - NOT an Aromatherapy Massage Practitioner. You would need to undertake one of our Massage Courses in order to be able to create products to then apply directly to a client. This class teaches you how to create a huge variety of products that you can create after a consultation with your client, to which you can then give them directions on how to use them on themselves. If you already hold a massage qualification, then this class will allow you to add 'Aromatherapist' to your current insurance scheme. It is also worth noting that our insurance provider will only insure you for the oils and other materials that you have learnt to work with during this class. More oils can be studied in our advanced Aromatherapy Classes after completion of this class.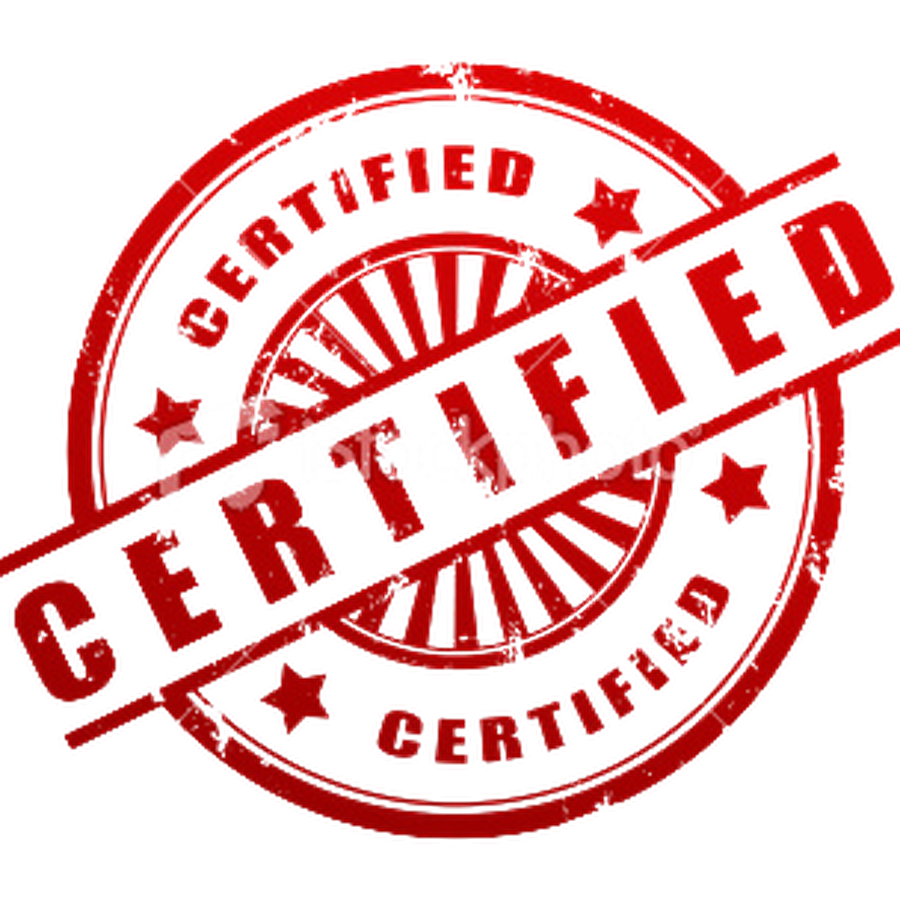 PROFESSIONAL, CERTIFIED & INSURABLE COURSE
Upon successful completion of this course you will receive a Certified Diploma which is fully accredited with the IPHM and recognised for insurance purposes by Westminster and Towergate Insurance.
For those who wish to obtain insurance cover to practice their new skills on the public, after you have completed this course, we will give you details on how to go about obtaining insurance through our insurer to ensure you are fully covered.
For more information on our Certified Courses and Insurance Cover please click here.
As with many of our physical therapy classes, you must have first completed our Essential Anatomy and Physiology and Professional Holistic Practitioner Classes before taking this practitioner class.
Practical Training Sessions
The cost of this class includes a practical training (face to face) session.
For more information on our Practical Training days including booking and location, please click here.
Aromatherapy Practitioner - from £395.00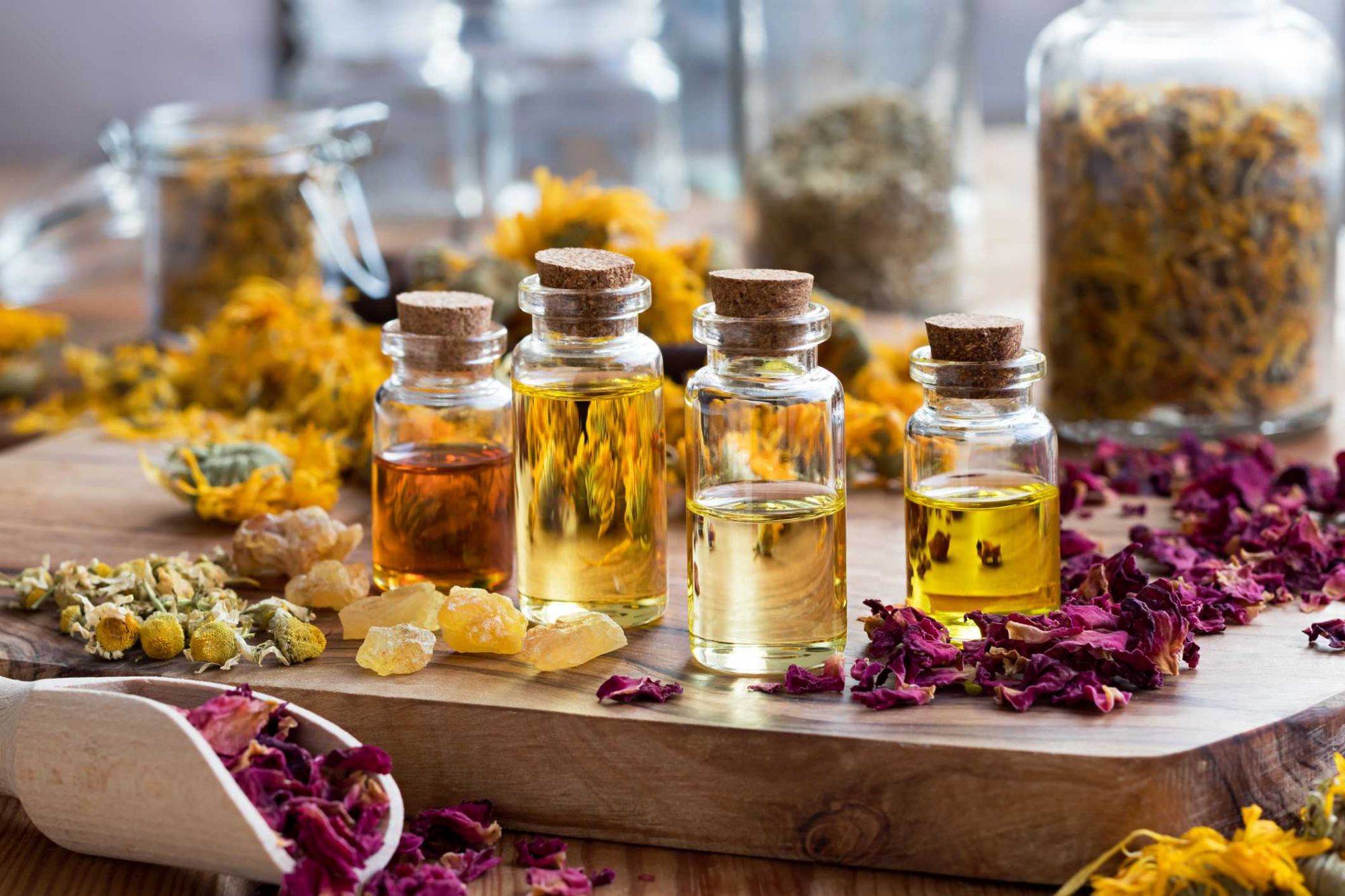 All enrolment options include:
71 Online Self Study Lessons
Downloadable Glossary of Terms
73 Downloadable Essential Oil Profiles
73 Downloadable Essential Oil Flashcards
20 Downloadable Carrier Oil Profiles
20 Downloadable Carrier Oil Flashcards
50 Downloadable Recipe Cards
Downloadable Essential Oil Record Card Template
Downloadable Carrier Oil Record Card Template
Downloadable Aromatherapy Fragrance Wheel Poster
Downloadable Aromatherapy Emotional Wheel Poster
Client Consultation Form
Client Record Card
Case Study Consultation Form
Case Study Consultation Form - Tutor Copy
Aftercare Advice Leaflet - A5 Size
Aftercare Advice Leaflet - Double Version - A4 Size
Social Media Promotional Therapy Image
Promotional Aromatherapy Therapy Poster - A4
Promotional Aromatherapy 3-fold Therapy Leaflet - A4 Size
Printed Certificate sent upon passing your class
Online Live Chat Class Support
Lifetime access to this class, even once completed
Additional options and extras
Aromatherapy Practitioner Pack (see below for what materials this includes)
Printed Workbook
Class materials & material checklist
Looking for materials, starter packs and printed class workbooks?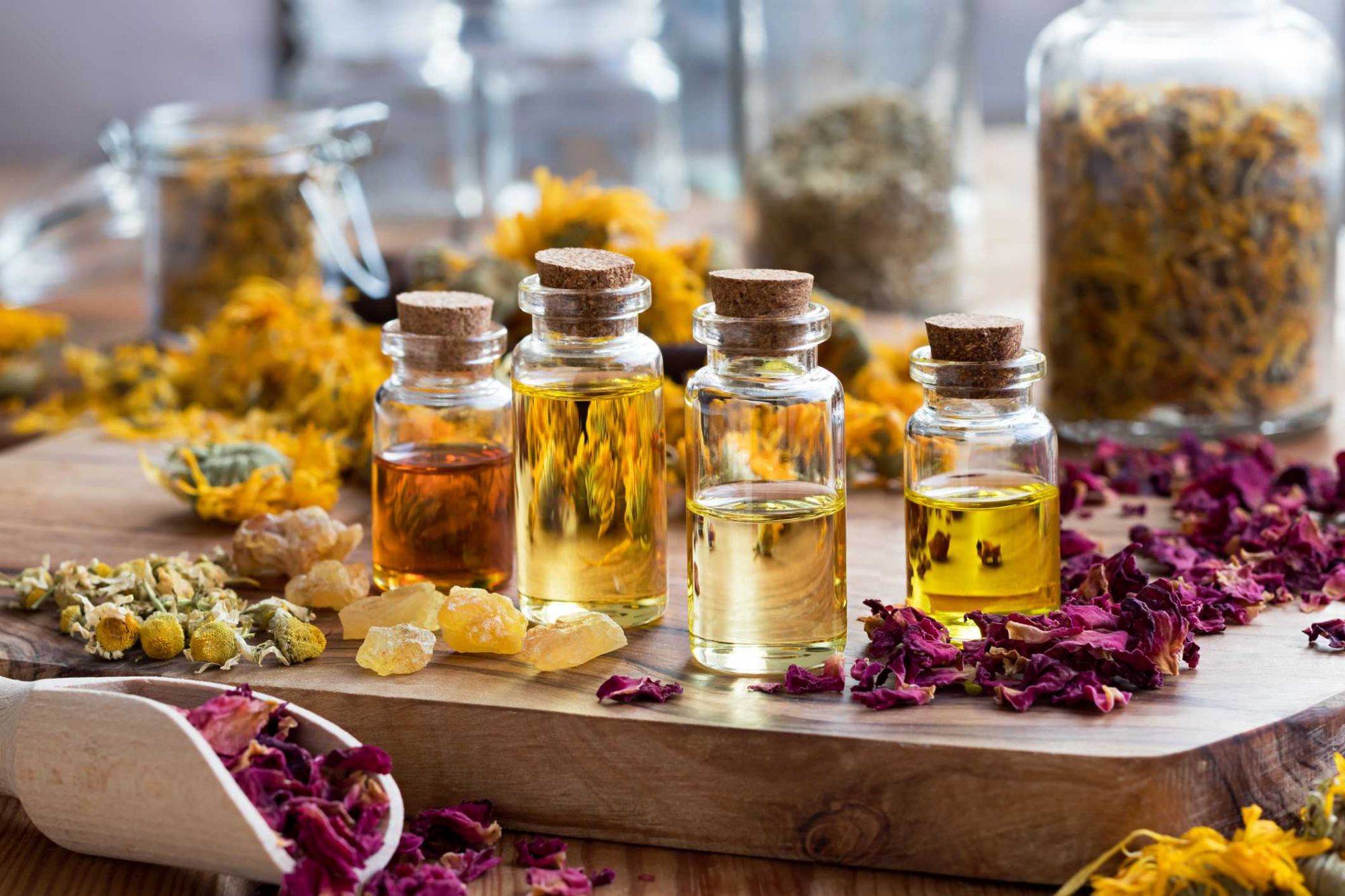 Aromatherapy Practitioner
Introduction
What is Aromatherapy?
A Holistic Approach
Evidence Based Results
Oil Profile: Lavender
Oil Profile: Frankincense
Carrier Profile: Sweet Almond
Herbalism Vs. Aromatherapy
How Aromatherapy Works
Cycle of Illness
Complementary
Oil Profile: Bergamot
Oil Profile: Tea Tree
Carrier Profile: Apricot Kernel
The History of Aromatherapy
Masters of Perfumery
The Father of Medicine
Botany & Phamarcology
Oil Profile: Clary Sage
Oil Profile: Black Pepper
Carrier Profile: Grapeseed
Gladiators and Emperors
Anglo Saxon Remedies
Oil Profile: Peppermint
Oil Profile: Ylang Ylang
Carrier Profile: Peach Kernel
Medieval Apocalypse
Modern Aromatherapy
Oil Profile: Geranium
Oil Profile: Myrrh
Carrier Profile: Nigella
Quality
100% Pure Vs Aromatherapy
Oil Profile: Patchouli
Oil Profile: Eucalyptus
Carrier Profile: Coconut
Caring for your Oils
The Basics
Carrier Oils
Safety
Oil Profile: Jasmine
Oil Profile: Sweet Orange
Carrier Profile: Cherry Kernel
Storage and Care
Chain Reactions
Shelf Life
Oil Profile: Rose Otto
Oil Profile: Lime
Carrier Profile: Soya
Essential Oils
Purity
The Science Bit
Health Benefits
Oil Profile: Lemon
Oil Profile: Fennel
Carrier Profile: Sunflower
Absolutes
Absolute Vs. Essential
Consistency
Bad Press
Oil Profile: Petitgrain
Oil Profile: Sandalwood
Carrier Profile: Rosehip
Carrier Oils
Their Role
Extraction Methods
Choosing a Carrier
Oil Profile: Bay
Oil Profile: Rosemary
Carrier Profile: Jojoba
Hydrosols
Ancient Aroma
Theraputic Uses
Benefits
Oil Profile: Benzoin
Oil Profile: Cedarwood
Carrier Profile: Olive
Methods of Use
Blending and Dilution
Oil Profile: Juniper
Oil Profile: Cypress
Carrier Profile: Safflower
Harmonising Your Blend
Skin Patch Test
Precautions
Oil Profile: Cassia
Oil Profile: Spearmint
Carrier Profile: Lemon Seed
Essential Oil Chemistry
Molecules
Reporting and Testing
The Science
Oil Profile: Vetiver
Oil Profile: Palmarosa
Carrier Profile: Argan
The Chemical Families - Terpenes
The Chemical Families - Alcohols
Oil Profile: Allspice
Oil Profile: Basil
Carrier Profile: Chia Seed
The Chemical Families - Aldehydes
The Chemical Families - Phenols
Oil Profile: Marjoram
Oil Profile: Rosewood
Carrier Profile: Brazil Nut
The Chemical Families - Esters
The Chemical Families - Ketones
Oil Profile: Rose Geranium
Oil Profile: Camphor
Carrier Profile: Sea Buckthorn
Lactones & Coumarins
Ethers and Oxides
Oil Profile: Ginger
Oil Profile: Neroli
Carrier Profile: Pumpkin Seed
Diluting Essential Oils
Aromatherapy for All Ages
Oil Profile: Lemongrass
Oil Profile: Grapefruit
Carrier Profile: Avocado
Children and Essential Oils
Pregnancy and Essential Oils
Oil Profile: Nutmeg
Oil Profile: Cajaput
Abortifacient Essential Oils
Emmenagogue Essential Oils
Oil Profile: Spikenard
Oil Profile: Niaouli
Cancer and Essential Oils
Oil Profile: Chamomile
Oil Profile: Lemon Verbena
Cardiac Problems and Aromatherapy
Aromatherapy and the Elderly
Oil Profile: Pine
Oil Profile: Sage
Epilepsy and Essential Oils
High Blood Pressure and Essential Oils
Essential Oils and Liver Toxicity
Oil Profile: Melissa
Oil Profile: Cinnamon
Sensitive Skin and Essential Oils
Skin Irritation and Essential Oils
Oil Profile: Caraway
Oil Profile: Aniseed
Sun Sensitivity and Essential Oils
Diabetes and Essential Oils
Medical Aromatherapy and Essential oils
Oil Profile: Hyssop
Oil Profile: Citronella
Oil Profile: Carrot Seed
Oil Profile: Coriander
Mood Properties of Essential Oils
Oil Profile: Helichrysum
Oil Profile: Clove
Oil Profile: Lavandin
Oil Profile: Dill
Oil Profile: Calamus Root
Oil Profile: Thyme
Oil Profile: Yarrow
Oil Profile: Cardamom
Oil Profile: Galbanum
Oil Profile: Myrtle
Oil Profile: Tangerine
Oil Profile: Angelica
Oil Profile: Elemi
Oil Profile: Cumin
Oil Profile: Tarragon
Oil Profile: Tagetes
Oil Profile: Birch
Aromatherapy Consultations
Your final assessment to complete this class.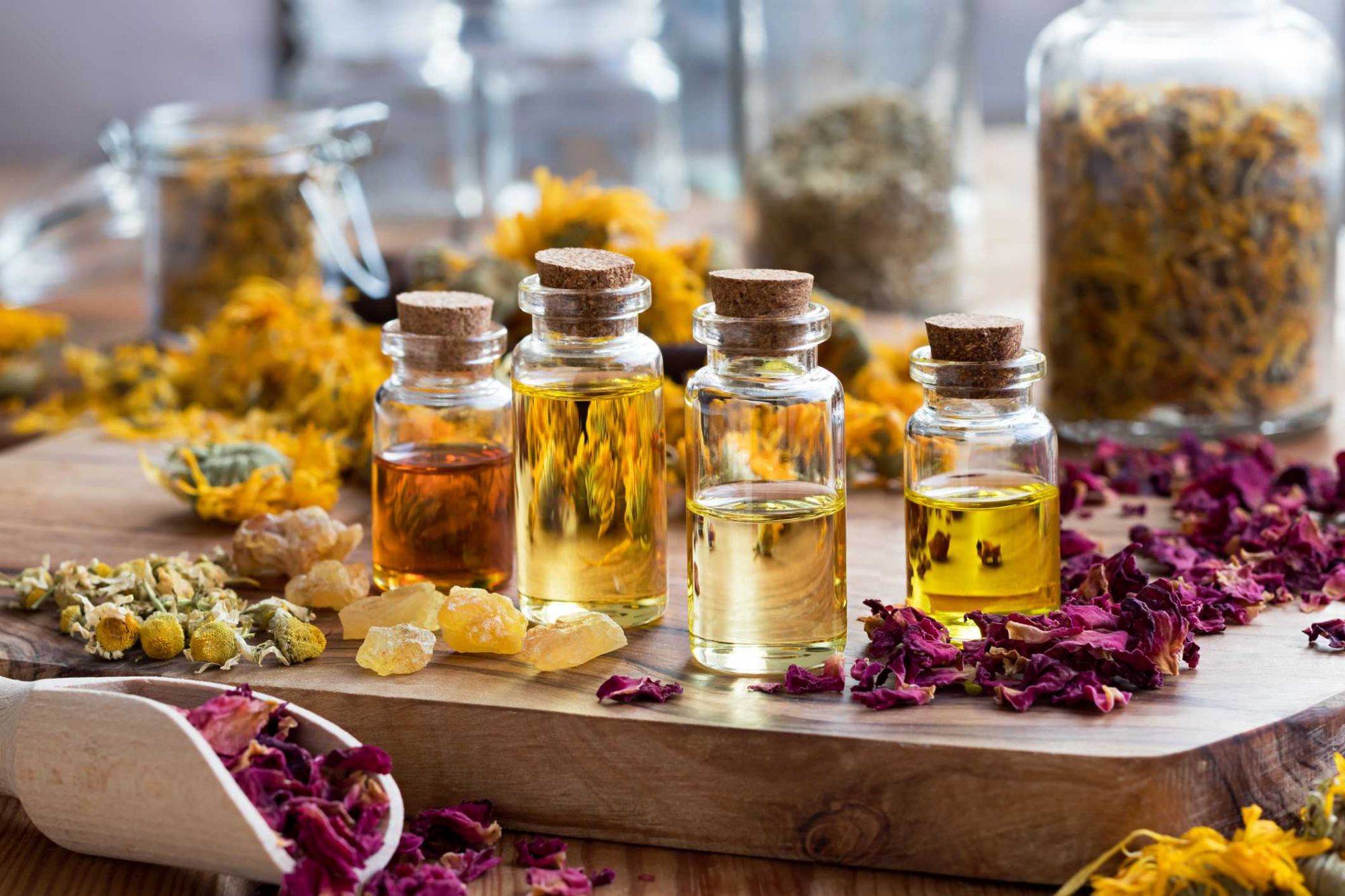 Essential Oil Safety: A Guide for Health Care Professionals - Robert Tisserand
Complete Book of Essential Oils & Aromatherapy - Valerie Wormwood
Glossary of Terms
73 Essential Oil Profiles
73 Essential Oil Flashcards
20 Carrier Oil Profiles
20 Carrier Oil Flashcards
50 Recipe Cards
Essential Oil Record Card Template
Carrier Oil Record Card Template
Aromatherapy Fragrance Wheel Poster
Aromatherapy Emotional Wheel Poster
Client Consultation Form
Client Record Card
Case Study Consultation Form
Case Study Consultation Form - Tutor Copy
Aftercare Advice Leaflet - A5 Size
Aftercare Advice Leaflet - Double Version - A4 Size
Social Media Promotional Therapy Image
Promotional Aromatherapy Therapy Poster - A4
Promotional Aromatherapy 3-fold Therapy Leaflet - A4 Size